"Rovio and disney join together to bring you the biggest game since Angry Birds Star Wars II"--Tagline
Angry Birds Pirates of the Caribbean

Platforms:

ios, android, PC, Mac.

Release date:

December 13, 2013

Creators:

Rovio, Disney

Genre:

Puzzle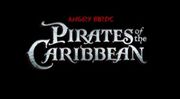 Angry Birds Pirates is a spinoff of Angry Birds game, based on the story of the Pirates of the Caribbean movie trilogy, much like Angry Birds Star Wars.
Characters
Edit
Captain Red Sparrow:  Power: Swinging a sword. Character:Red
Captain Barbossa: Power: Shooting an explosive cannonball. Character: Bomb
William "Chuck" Turner: Power: Throwing a sword. Character: Chuck
Elizebeth Swann: Power: Speeding up like Chuck in ABO. Character: New Character
MR. Gibbs: Power: None. Character: Matilda, Male
James Norrington: Power: Splitting into three birds. Character: The Blues
Sao Feng: Power: Spin attack, like Yoda bird. Character: New Character
Black Beard: Non-Playable. Character: New Character
Philip: Power: None. Character: Bubbles
Syrena: Non-playable. Character: Stella, with mermaid tail and black head-feathers
Angelica: Power: Slings things with her anchor. Character: New Character
Tia Dalma: Non-Playable. Character: New character
The Black Pearl:
Much like the millinium Falcon, you summon it using a golden egg.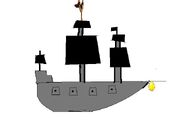 Exclusive to bonus levelsEdit
You can obtain these characters by finding golden peices of eight!

Pintel: Power: Swings axe. Character: Terence
Ragetti: Power: Dropping it's fake eye. when you click of tap, or if it hits something, before becoming a corpse, yells "Me eye!" and zooms toward the eye,destroying everything in it's path. Character: Hal
Piggy Jones: Power: Swings claw to hit birds away
Piggy Jones' crew:Power: Sometimes they swing old rusty swords to block birds
Merbirds:
They look almost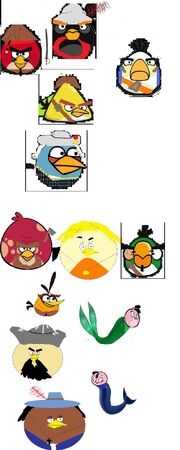 just like Syrena. Power: Swimming around
Pigagostos: Normal minion pigs with war paint on them. Power: None
Lard Cutler Beckett: Leader of the East India trading company. Power: Strong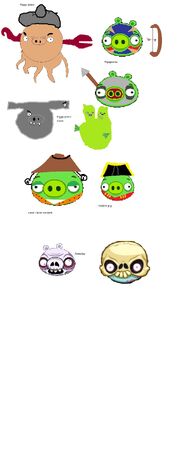 Soldier Pigs:
Power: Some of them can shoot birds to disrupt them
Blackbeards Zompigs: Power: None
Port royal
Battle at sea
Isla Muerta
Escape from Pelagostos Island
The Dutchman
Tortuga
Isla Cruses
Kracken attack
Singapore
Shipreck cove
Battle of the Maelstrom
London
Queen Annes Revenge
Whitecap Bay
In the Jungle(Includes the battle of the fountain of youth scene)
annabele
Community content is available under
CC-BY-SA
unless otherwise noted.